Changing the Story to Grow a Collaborative, Solutions-Focused Culture
Researching, modelling and sharing

solutions for the common good
.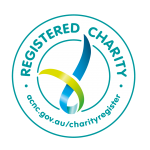 The Big Fix Inc develops and shares collaborative models for living and working in the 21st century – including creatively redesigning media, education, work and how communities connect, with artists and storytellers central to these new models. The Big Fix Inc. is a registered charity and umbrella organisation for The Big Fix Media, Blue Mountains Pluriversity, Edgy Blue Mountains, Blackheath Community Farm and the Blue Mountains Permaculture Institute. You can explore these models below and contact us here to find out more and get involved.
Subscribe to our Free Weekly eNews
Our Partners and Supporters