Pluriversities – learning from many voices in many ways
The Big Fix has been exploring new models of localised non-formal education like the Blue Mountains Permaculture Institute and the Blue Mountains Pluriversity , which it launched with seed funding from Blue Mountains City Council in 2018. Read more here:
http://www.thebigfix.org/media/Magazine/December2018/TBFYouthEdition.pdf
The Pluriversity originally emerged when The Big Fix delivered a free Permaculture and Social Enterprise Design Course followed by six months of mentoring to help young people grow community, explore meaningful life pathways, and learn business and marketing skills to be able to create their own social enterprises. It expanded to include arts programs, event management and the establishment of a Social Enterprise Incubator so that young people could 'earn while they learn'. The program was designed in consultation with young people and designed to meet their needs. It gave them an opportunity to meet a wide variety of mentors and experience a broad range of possible future life pathways. See Edgy BM
A University of NSW Centre for Social Impact Research Team identified that 94% of participants surveyed saw the pilot Pluriversity as having had a significant impact on helping them find a meaningful pathway in life. Over 300 young people have been involved in the program from 2018-2023. The Blue Mountains Pluriversity's inaugural program can be viewed here:
http://bmpluriversity.org/wp-content/uploads/2019/08/Pluriversity_Program_2019.pdf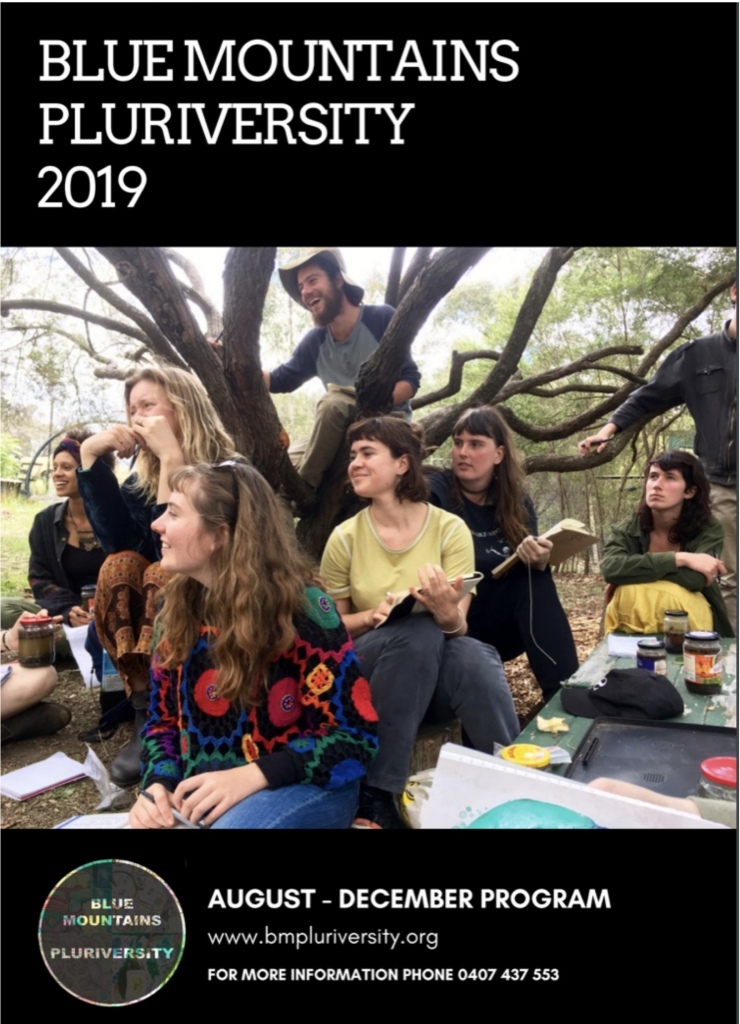 Micro-credentials and Digital Badging
Participants in the program designed their own curricula and earnt micro-credentials – presented as certificates and digital badges http://bmpluriversity.org/badges/
The Lithgow Sprint
In 2020, the Pluriversity launched The Lithgow Sprint to offer its program and a storytelling service on the former Western Sydney University Campus in Lithgow. The participants also built a Permaculture Garden at the PCYC in Lithgow. Read more here: http://bmpluriversity.org/permaculture-design-course-in-lithgow/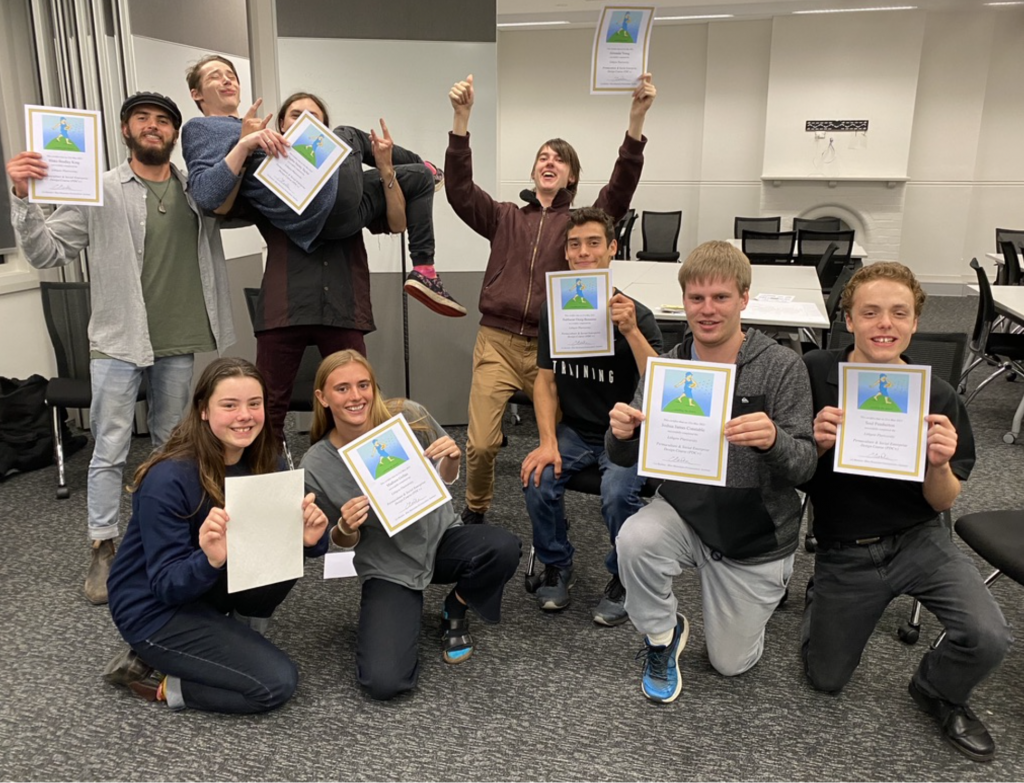 Headspace Katoomba
In early 2020 the Pluriversity worked with young people to provide permaculture training and build a garden and outdoor space for Headspace Katoomba. Read more here
http://bmpluriversity.org/were-back-in-2021/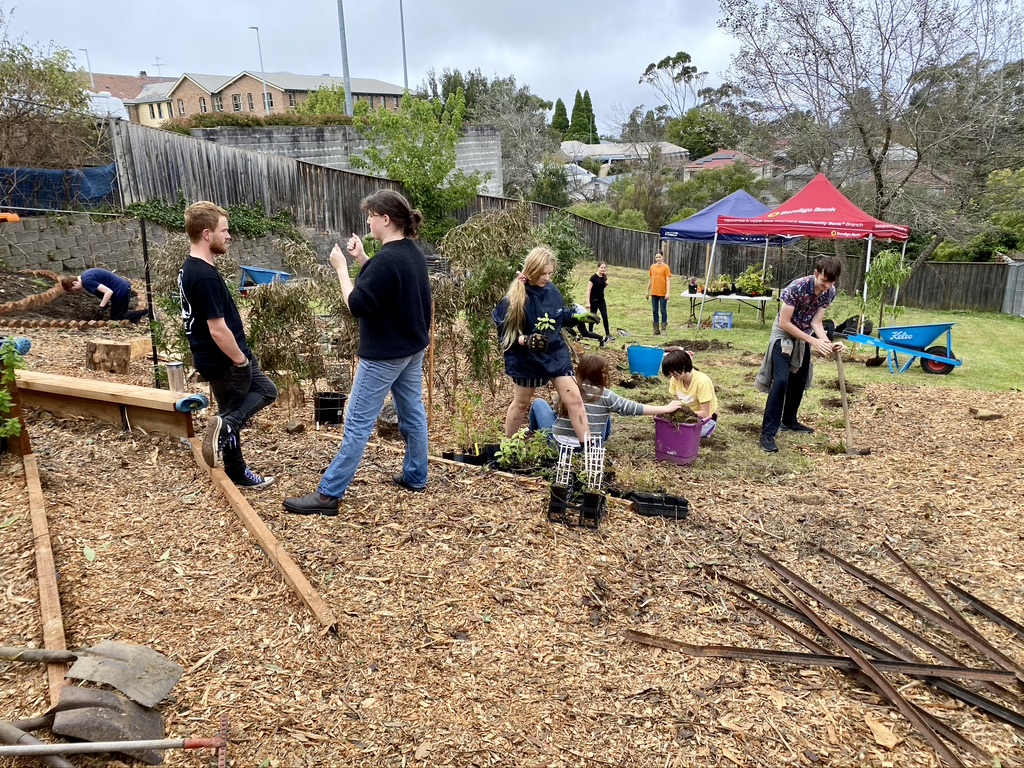 Blue Mountains City Council's Planetary Health Pluriversity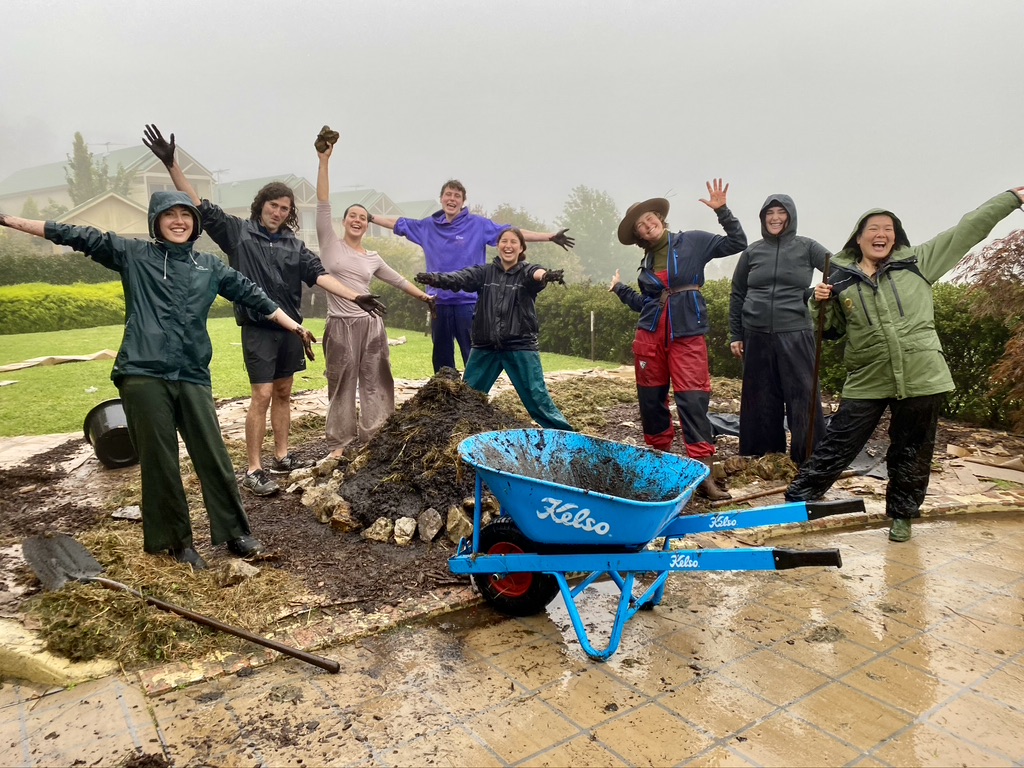 In 2021, Blue Mountains City Council's Planetary Health Initiative adopted the Pluriversity model to trial whether it would be a viable option for Local Government to:
• plug the gaps in learning pathways appearing after Covid
• facilitate community engagement in programs to restore the health of our planet
• provide the skills to reduce the risk of future disasters.
For more information about the concept of a Pluriversity and how it can operate in a community contact our team at The Big Fix.