Read our Weekly Solutions Digest with the week's best stories here.

Each week we select the best stories of what people are doing in every sector to tackle the challenges facing the world. We share stories about Individuals, Community Groups, Organisations, Businesses, Educators & Researchers, Governments, Collaborations and Art For a Change. You can subscribe to receive these via email at the right of our page and read past issues below.

Please share so that we can all be part of 'changing the story'.
Weekly Solutions Digests:
If you've enjoyed reading these Digests please consider making a donation to support not-for-profit stortyelling to change the story from the 'breaking news' to the 'fixing news' here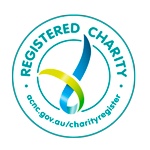 Please LIKE and SHARE to #OccupyFacebook and #OccupyTheNews to #ChangetheStory and spread the stories we need to hear.
#allinthistogether
You can also join The Big Fix Facebook Group to help share solutions stories.
If you choose to like The Big Fix on Facebook, when you click the LIKE button at the top of the page you can also click on the dropdown setting: go to Posts in Newsfeed and then SEE FIRST (this will stop Facebook algorithms disappearing it on your feed)